IR-TEC has been specializing in sensor and control solutions for lighting and HVAC since 1982. The company offers a wide variety of occupancy and daylight sensors for OEM lighting fixture integration, standalone lighting controls, and building management systems integration.
Versatile selections for OEM lighting fixture integration
High Frequency Doppler Sensing
Passive Infrared
SmartDim Continuous Dimming
Wall Switch Sensor
Occupancy Sensor
Daylight Sensor
Power Pack and Controller
For more information about IR-TEC please visit www.irtec.com
Featured Product: PIR Occupancy Sensor
The TRANS‑PIR occupancy sensor is a second‑to‑none wide range of 360° look‑down detection sensors developed from "Interchangeable EMO" an industry leading sensor design innovation features interchangeable Electrical, Mechanical and Optical options. This innovative design concept helps creating numerous types of sensor with individual electrical specifications which can be mounted in various formats and equipped with interchangeable lens to provide distinctive detection coverage.
The TRANS‑PIR occupancy sensor ranges from
Line voltage to low voltage power
Load switching to signaling control
H‑L digital to 0‑10V analog output
On/off switching to bi‑level control
Indoor use to IP‑66 wet location
High‑bay to wide angle detection
24‑hour sensing to ambient light inhibited
Manual setting to remote programmable
Fixture integrated to independent mount
Standalone control to system integration
Multi‑level StepDIM to constant level SmartDIM
IR-TEC America, Inc. Video Gallery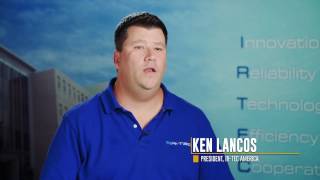 Why IR-TEC ? A Company Overview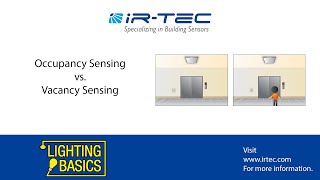 Lighting Basics- Occupancy Sensing vs. Vacancy Sensing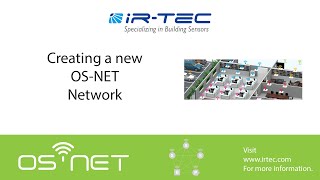 OS-NET: Creating a New OS-NET Network
Why IR-TEC ? A Company Overview

Lighting controls and energy savings are the future. Here at IR-TEC, we strive to provide the world with top-notch products to help you with your control needs.

Lighting Basics- Occupancy Sensing vs. Vacancy Sensing

IR-TEC presents a brief overview of Occupancy Sensing vs Vacancy Sensing.

OS-NET: Creating a New OS-NET Network

The OS-NET, abbreviated from OccuSens Network, has been developed to deliver top-notch lighting control without the extra design, installation and setup time typical of conventional lighting control systems. With OS-NET technology, a state-of-the-art wireless sensor mesh network will be simultaneously deployed while installing the luminaires and lighting circuits integrated with OS-NET sensors/controllers. Numerous design innovations enable the OS-NET sensors/controllers to be flexibly integrated with OEM luminaires or mounted on the ceiling in a variety of options at different mounting heights, and provide sophisticated controls to the connected lighting through simple and intuitive grouping and setting via a 2-way handheld remote programmer.